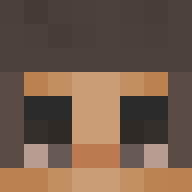 New member
God

Hey Everyone!
I am pleased to announce this weeks event; Parkour.
Information:
- The event will start all at once, this will mean it a lot fairer, but it will also mean that it is crucial you arrive on time. Being a few minutes late could mean you will miss out on the event.
- When you join you will spawn in a glass box, until the event starts.
- The prize is
$20
store credit.
Dates:
Countdown to Nov 7, 2021 8:00 am. Showing days, hours, minutes and seconds ticking down to 0
www.timeanddate.com
I look forward to seeing you all there! I have attached a photo of the parkour map
Thanks
Thanks to JoshuaLovesCode for creating the core plugin that runs the event <3
If you are looking for a Staff Chat plugin for your server, check out his resources: