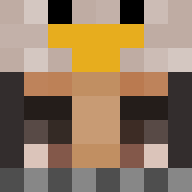 Amazing and epik owner
Staff member
Owner
System Administrator
YouTuber

Thanks to Beaverman for writing this!

The economy is very different in season 2, this thread outlines how to make money! (Now that /shop has been removed)

How to make money
When joining SkyEternal, you start with $600. This is a great starting amount to get you started on the server. So to get some extra money as soon as you join, do /vote. This will give you $500 and enough to get you started on whatever you need. It's then up to you to find a way to get money from other players. You can sell items using chestshops. You can do physical labor like clearing forests, flattening land, or building. Or you can think outside the box and make money by selling shares in your fake company or starting a lottery or any other interesting thing you can think of. The possibilities are endless!

How to create a chestshop
To create a chestshop, place down a chest and left-click it with the amount of items you want to sell.
For example: If I want to sell 16 diamonds will I need to hold 16 diamonds in my hand and left-click the chest with it.
You will then be prompted to type in the chat, how much you would like to sell this item for.